Engineering & construction company
EPC is a real estate development & services provider, offering highly integrated services across the full property lifecycle. It was established in 1976 and since then has a continuous track record of delivering demanding projects in public and private sector such as on bank retail, hospital refurbishments, retail shops and residential with strict timeframes and the most competitive prices.
We operate as elite design & construction management service provider , turnkey fee developer, technical advisor and facility manager . The company is certified with ISO 9001, 14001, 45001 and as a contractor from the Greek ministry of public works.
Civil Engineer NTUA
Alkiviadis Lavranos
With a background in civil engineering and post graduate studies in business administration, he has 20 years' experience in managing construction projects. He has worked in Greece and North Africa and involved as managing director in various public and private projects of the company the last 10 years. He is also a Tegova certified real estate valuer and certified public contractor.
Architectural Engineer NTUA
Maria Lavranou
With a master degree in architectural engineering in 2009, she has 15 year experience in ΕPCLavranos in architectural and interior design, and as project manager and contractor, in multiple construction projects, residential and commercial. She is also specialized in planning legislation , certified energy efficiency inspector and member of Hellenic Passive House Institute.
Civil Engineer NTUA
Aristidis Bachlavas
Msc structural engineer specialized in design and construction of buildings made of reinforced concrete. Site engineer in various infrastructure projects in Qatar for 4 years and free lancer-contractor in residential and infrastructure projects in Greece for 10 years.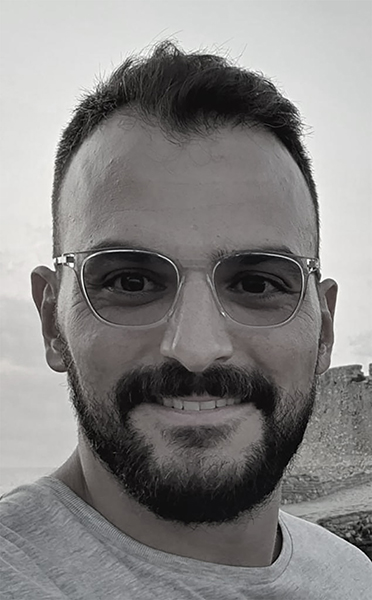 Architectural Engineer NTUA
Maria Charalampopoyloy
Graduated from the National Technical University of Athens, School of Architecture in 2009. Since then she worked with numerous offices in Greece both as an architect and BIM consultant, gaining experience in large-scale projects in Greece and abroad. She is one of our collaborating architects and BIM director at EPC Lavranos, where she is building BIM strategies and implements standards in the projects.
OUR OFFICE
Chrysanthou Trapezoyntos 46, Elliniko